Paradigm-Shifting Laser Technology
BenQ, the world's #1 DLP brand, introduces a full line of innovative projectors featuring proprietary DLP high brightness laser technology for large venue applications. Combining high brightness, excellent image quality, installation flexibility and a maintenance-free laser light source, BenQ Laser Projectors enable immersive public displays and innovative visual communication in ways never before possible.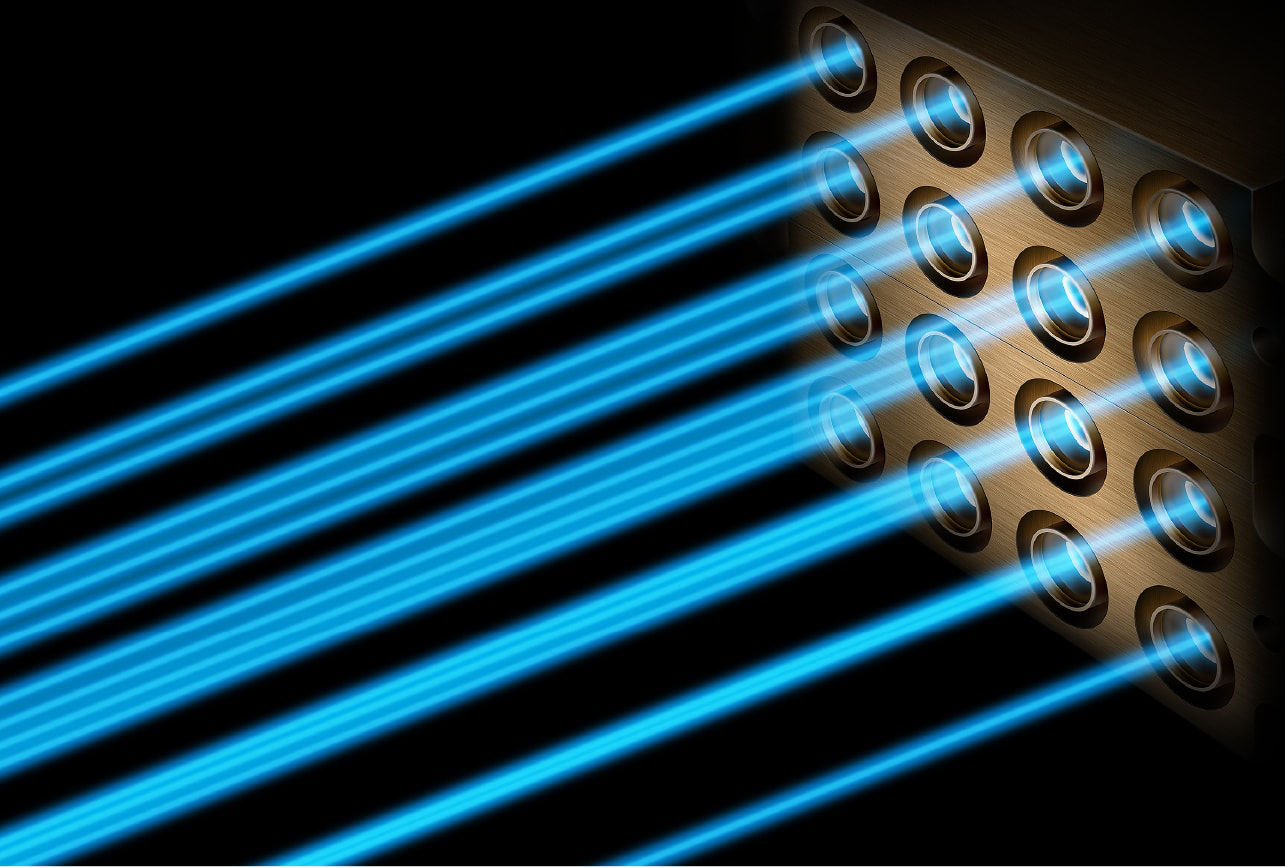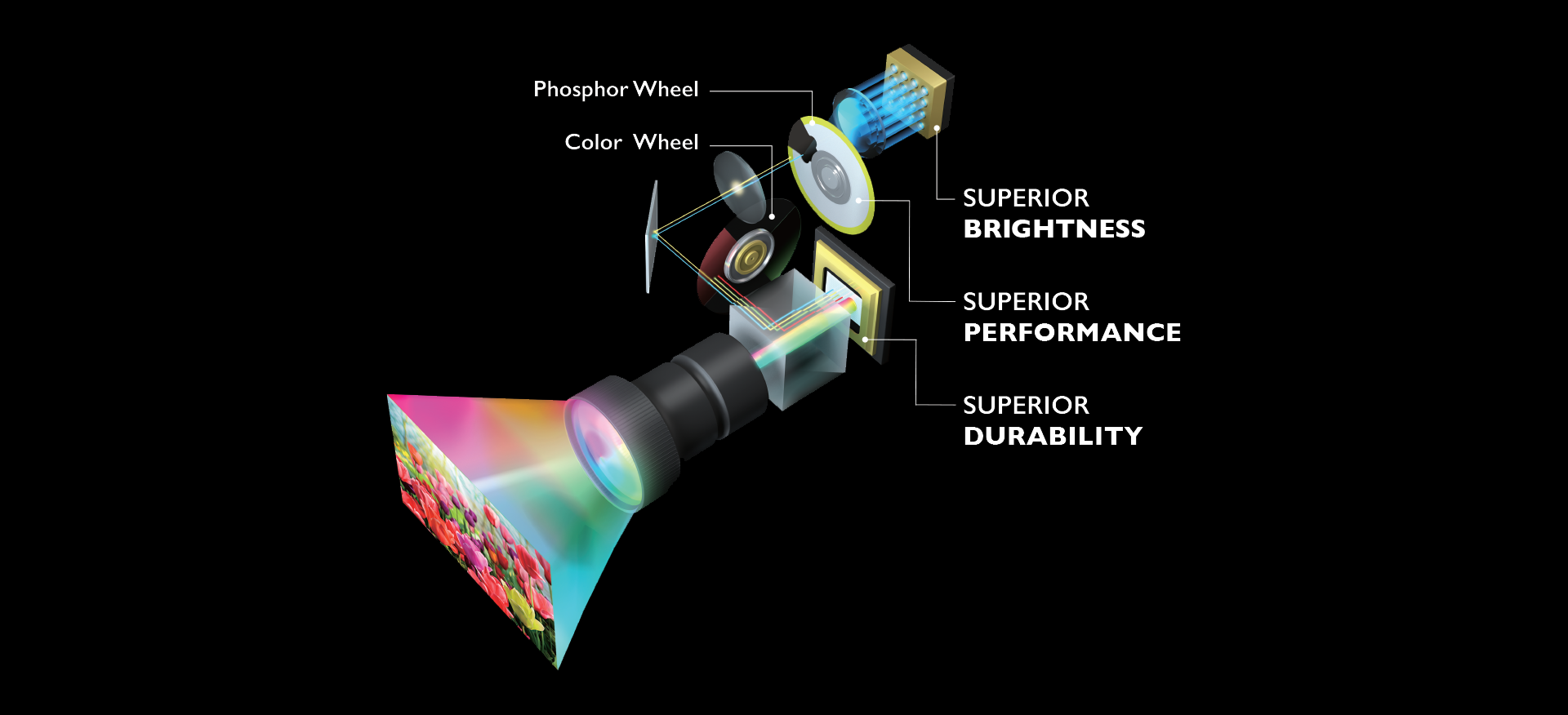 Dual Color Wheels for Optimal Chromatic Performance
To harness the high output of the powerful laser light source, BenQ engineers utilized dual color wheels for laser projectors to significantly achieve laser-precise RGBY color by eliminating the white segment of a conventional color wheel. Through an ideal mixture of the red, green, blue and yellow color segments, BenQ laser projectors produce brilliant color and a wider color gamut than conventional lamp-based projectors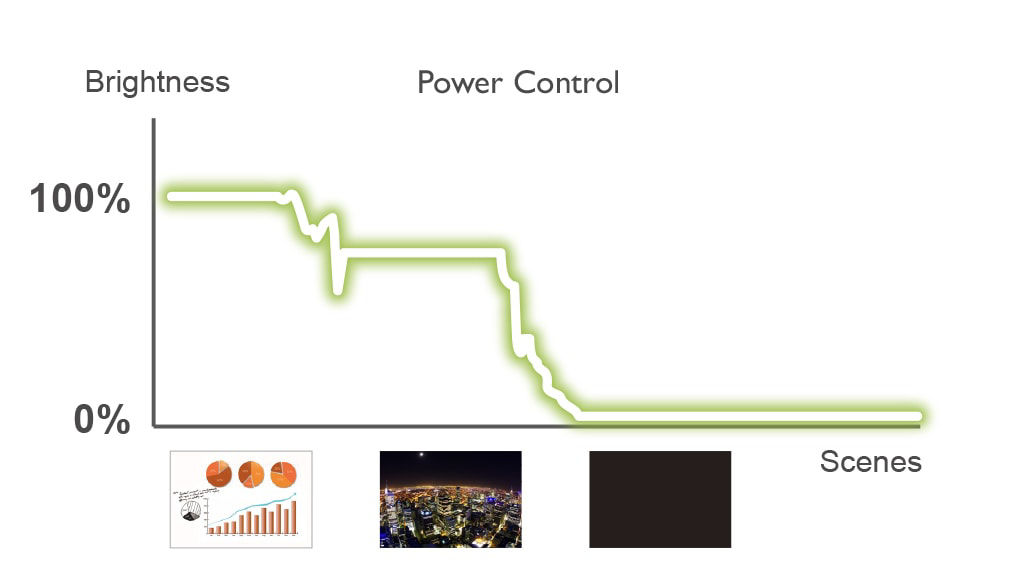 Ultra-High Contrast with Automatic Power Control
BenQ laser projectors directly control light output for faster response and strikingly clear images at a super-high contrast ratio of 3,000,000:1. Additionally there are automatic brightness adjustments to retain clarity and subtle details in dark scenes and balance in bright scenes.