Paradigm-Shifting Laser Technology
BenQ, the world's No.1 DLP brand, introduces a full line of innovative projectors featuring the proprietary DLP high brightness laser technology for large venue applications. Combining high brightness, excellent image quality, installation flexibility and a maintenance-free laser light source, BenQ laser projectors enable immersive public displays and innovative visual communication in ways never before possible.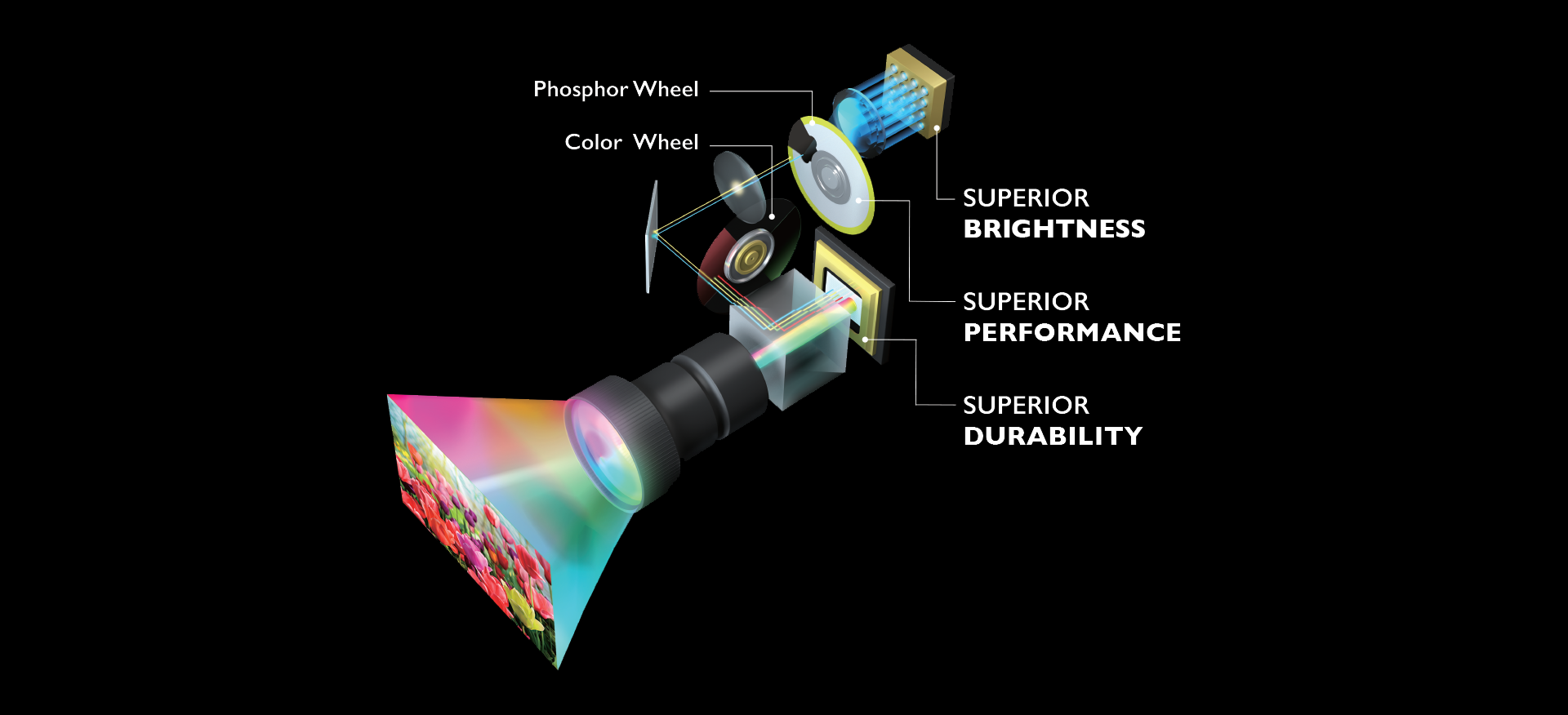 Long Lasting, Supreme Image Quality
Dual Color Wheels for Optimal Color Performance
LU9915's powerful laser projection utilizes a dual color wheel system to produce unparalleled color performance by increasing color ratios and purity of RGBY color, dramatically enhancing color saturation to ensure superior viewing experiences.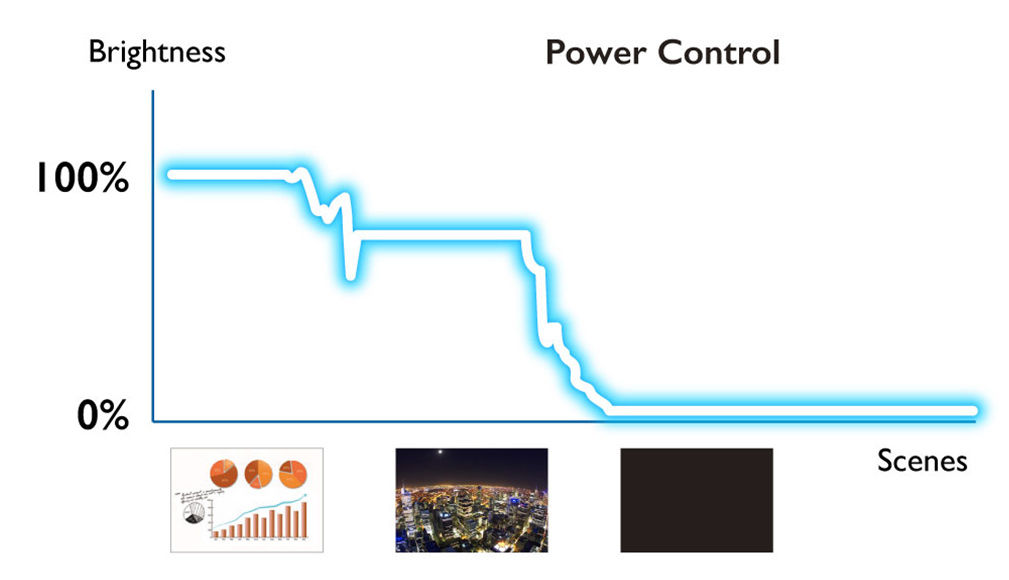 Ultra-High Contrast with Automatic Power Control
BenQ laser projectors directly control light output for faster response and strikingly clear images at a super-high contrast ratio of 3,000,000:1. Additionally there are automatic brightness adjustments to retain clarity and subtle details in dark scenes and balance in bright scenes.
WUXGA Resolution for Enhanced Detail and Expanded Content
With an impressive WUXGA (1920 x 1200) native resolution that far exceeds Full HD 1080p, BenQ's LU9915 laser projector offers greater details and stunning image clarity when projecting high resolution images.